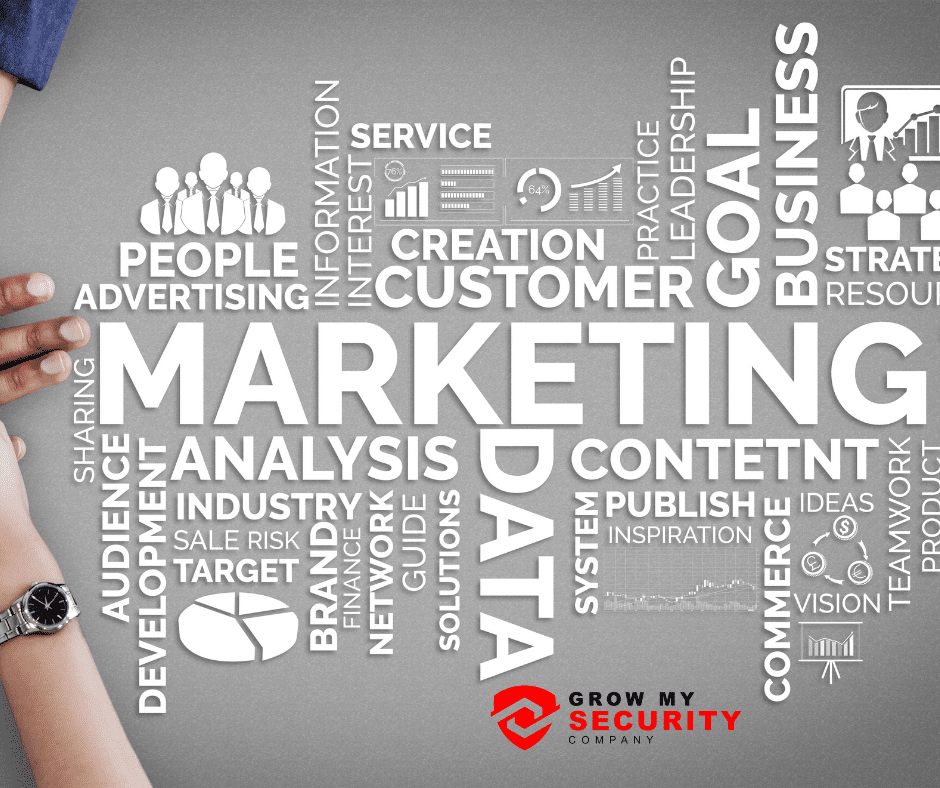 In the fast-paced world of security companies, staying ahead of the competition is crucial for success. Among the myriad challenges faced by security businesses, effective marketing strategies play a pivotal role in driving growth and establishing a reputable brand. In this article, we will explore how Grow My Security Company has emerged as the most trusted marketing agency by security companies, offering unparalleled expertise and a proven track record of delivering results.
The Importance of Trust in the Security Industry:
1. When it comes to security services, trust is paramount. Clients rely on security companies to safeguard their assets, personnel, and sensitive information. Similarly, when security companies seek marketing agencies to promote their services, trust becomes a crucial factor. Grow My Security Company understands this significance and has built a reputation as the go-to agency for security businesses seeking trustworthy marketing solutions.
Unparalleled Expertise in the Security Sector:
2. Grow My Security Company stands out from the competition due to its deep understanding of the unique challenges faced by security companies. With years of experience working exclusively in the security industry, the agency possesses valuable insights into the target audience, market trends, and effective marketing strategies that resonate with potential clients.
Proven Track Record of Delivering Results:
3. Actions speak louder than words, and Grow My Security Company's track record speaks volumes. Time and again, security companies have entrusted their marketing efforts to this agency, and the results have been remarkable. By employing cutting-edge digital marketing techniques, tailored campaigns, and a data-driven approach, Grow My Security Company consistently helps security businesses achieve their goals, whether it's generating leads, increasing brand visibility, or driving conversion rates.
Client Testimonials: Building Trust through Success Stories:
4. The most compelling evidence of Grow My Security Company's trustworthiness lies in the testimonials from satisfied clients. Security companies that have partnered with this agency have experienced tangible benefits, with many reporting significant increases in customer inquiries, improved online presence, and enhanced brand recognition. These success stories solidify the agency's position as the most trusted marketing partner for security businesses.
A Comprehensive Range of Services:
5. Grow My Security Company offers a comprehensive suite of marketing services designed specifically for security companies. From search engine optimization (SEO) and content marketing to social media advertising and web design, the agency's diverse expertise ensures that each client's unique needs are met. By tailoring strategies to match the specific requirements of security businesses, Grow My Security Company maximizes the return on investment for its clients.
Conclusion:
In an industry where trust is paramount, Grow My Security Company has emerged as the most trusted marketing agency for security companies. Through unparalleled expertise, a proven track record, and a comprehensive range of services, this agency consistently delivers exceptional results. By choosing Grow My Security Company as their marketing partner, security businesses can secure their success and elevate their brand to new heights in the competitive security industry.